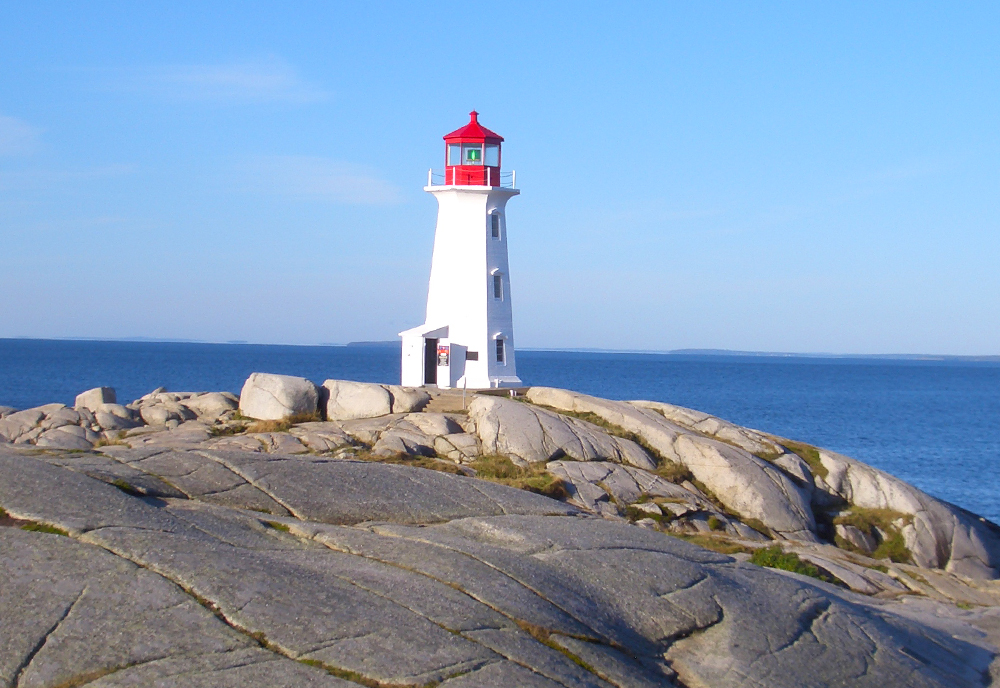 Require More Info or book?
Check availability
DESTINATION
North America
PROVIDER
Collette
DURATION
11 days
| Valued At | Pay Only | Save |
| --- | --- | --- |
| $4,766 per person | $4,199 per person | $1134 per couple |
From the nautical beauty of Peggy's Cove to the rugged splendor of the Cabot Trail, the Maritimes will enchant you. Choose how you explore Lunenburg – at the Fisheries Museum of the Atlantic or on a locally guided walking tour. Undertake a competition to cook the best mussels. Visit the Anne of Green Gables Museum and learn about potato farming. See the 4-story high Hopewell Rocks. Savor a traditional Maritimes lobster feast and learn how to eat lobster like a local. Don't miss the rugged beaches, picturesque fishing villages, and rich seafaring history of the amazing Canadian Maritimes.
---
BONUS: Includes Travel Protection Plan insurance which allows you to cancel up to 24 hours prior to departure!
Plus Prepaid gratuities are also included
---
Your Guided Holiday includes:
10 nights accommodation in 4 star accommodation
A total of 16 meals - 10 Breakfasts, 2 Lunches, 4 Dinners
Select activities and inclusions
Price is based on select departures from June to October 2021.
** Extend your holiday and add on a cruise or stopover. Call us for details **
---
Must-See Inclusions:
Cabot Trail - The 300km Cabot Trail continues around Cape Breton Highlands National Park. It winds and climbs around and over coastal mountains, with heart-stopping ocean views at every turn and moose on the roads (watch out!)
Prince Edward Island - is as pretty as a storybook, and it just so happens that the island's depiction in a storybook – Lucy Maud Montgomery's Anne of Green Gables – is what has made the place famous. And like Anne Shirley, the heroine of that book, the island is a red-head – from tip to tip, sienna-colored soil peeks out from under potato plants, and the shores are lined with rose and golden sand. Meanwhile the Green Gables-esque landscape is a pastoral green patchwork of rolling fields, tidy gabled farmhouses and seaside villages.
Hopewell Rocks - are located on the shores of the Bay of Fundy at Hopewell Cape. This attraction is one of the Marine Wonders of the World, and is the site of some of the World's Highest Tides. Walk on the ocean floor in the shadows of the majestic flower-pot rocks, unique formations carved by erosion over thousands of years. Experience tides rising up to 4-stories high, making it possible to kayak, at high tide, over the same area you may have recently walked at low tide.
Clinary Inclusions:
Fundy Trail - opens up previously unreachable areas of the Bay of Fundy coastline and panoramic views. The 16 km (10 miles) trail begins just outside St. Martins, New Brunswick and is less than an hour's drive from Saint John or Sussex on Route 111. Hugging cliff tops above the world's highest tides, the Fundy Trail winds its way along one of the last remaining coastal wilderness areas between Florida and Labrador. The area is the breeding habitat for Right Whales and is one of he best places in the world for viewing marine and wildlife.
Attend culinary "boot camp" for bragging rights on who cooks the best PEI mussels
Cultural Experiences:
Explore interesting inventions at the Alexander Graham Bell Museum. Learn a few handy Gaelic phrases and join in the fun of a "milling frolic."
Peggy's Cove
Peggy's Cove is one of the most visited fishing towns in Canada and for good reason: the rolling granite cove highlighted by a perfect red-and-white lighthouse exudes a dreamy seaside calm. You'll find it surprisingly easy to chat with the friendly locals (there are only 45 of them) and settle into fishing-village pace.
Mahone Bay
Experience the small fishing village of Mahone Bay. The town sits next to its namesake bay, and has grown from a tourist destination to a hub for new businesses and local entrepreneurs.
Cape Breton Island
Floating over the rest of Nova Scotia like an island halo, Cape Breton is a heavenly, forested realm of bald eagles, migrating whales, palpable history and foot-tapping music. Starting up the Ceilidh Trail along the western coastline, Celtic music vibrates through the pubs and community centers, eventually reaching the Cabot Trail where more-eclectic Acadian-style tunes ring out around Chéticamp.
Anne of Green Gables Museum
Cavendish is the home town of Lucy Maud Montgomery (1874–1942), author of Anne of Green Gables. Here she is simply known as Lucy Maud or LM. Owned by her grandfather's cousins, the now-famous House of Green Gables and its Victorian surrounds inspired the setting for her fictional tale. In 1937 the house became part of the national park and it's now administered as a national heritage site, celebrating Lucy Maud and Anne with exhibits and audio-visual displays.
Grand Pre National Historic Site
Grand Pre (French for large meadow) is a park built to commemorate the important Acadian settlement that existed here during the 17th and 18th centuries and the deportation of many of its inhabitants by the British during the French and Indian War. Suspected of spying for the French, Acadians were sent around the world. Some went to the Caribbean while others ended up in England. Still others eventually ended up in Louisiana, where their descendents became integral to the development of the Cajun culture. Today, Grand Pre is designated a World Heritage Site and a National Historic Site of Canada.
Day 1. Halifax, Nova Scotia - Tour Begins
Explore the picture-perfect region known as Canada's Maritimes. Venture along its rugged and pristine beauty, all while getting to know its fun-loving Acadian and Gaelic culture. Accommodation: Westin Nova Scotian
Day 2. Halifax - Peggy's Cove - Halifax
Stunning landscapes await. Head to one of the most picturesque spots in all of Canada – Peggy's Cove. Set along the Atlantic coast, the cove is home to a historic lighthouse that offers incredible views of the surrounding area. Continue to Halifax, exploring its charming downtown on a tour highlighting the waterfront, Public Gardens, Spring Garden Road, and the famous Citadel. Accommodation: Westin Nova Scotian Meals: Breakfast and Dinner
Day 3. Halifax - Mahone Bay - Lunenburg - Halifax
Experience the small fishing village of Mahone Bay before traveling along the beautiful Lighthouse Route towards Lunenburg. Choose how you explore this town because it's your choice! Delve into the local heritage at the Fisheries Museum of the Atlantic -OR- embark on a locally guided walking tour to discover Lunenburg's unique architecture. End your day back in Halifax for an evening on your own. Accommodation: Westin Nova Scotian Meals: Breakfast
Day 4. Halifax - Cape Breton Island - Baddeck
Start your morning at the Millbrook Cultural and Heritage Centre to learn about the Mi'kmaq lineage and Glooscap legends. Travel the Canso Causeway on the way to stunning Cape Breton Island. You'll spend time at the Gaelic College, where you'll see a brief kilt-making demonstration and learn a few handy Gaelic phrases. Join in the fun of a "milling frolic," singing a Gaelic song and tapping to the rhythm. This evening, enjoy a dinner of local flavors and musical entertainment. Accommodation: Inverary Inn Resort Meals: Breakfast and Dinner
Day 5. Baddeck - Cabot Trail - Baddeck
Set off to explore the Cabot Trail. Fall in love with its rugged terrain and spectacular views of the Atlantic Ocean. Visit the famed St. Peter's Church in Cheticamp. Enjoy a picnic lunch in Cape Breton Highlands National Park. Take in the quaint charms of nearby fishing communities along the coast, including the lovely Neil's Harbour. Accommodation: Inverary Inn Resort Meals: Breakfast and Lunch
Day 6. Baddeck - Prince Edward Island
Explore the amazing range of inventions on display at the Alexander Graham Bell Museum. Afterward, take a short ferry ride to Prince Edward Island, the "Land Cradled on the Waves." Tonight, roll up your sleeves and get ready for the ultimate island culinary experience in Charlottetown. Attend culinary "boot camp" where you'll compete for bragging rights to determine who cooks the best PEI mussels. Accommodation: The Holman Grand Hotel Meals: Breakfast and Dinner
Day 7. Prince Edward Island
Get to know the rolling landscapes of Prince Edward Island, the backdrop of the acclaimed novel, Anne of Green Gables. Arrive in Cavendish and view Prince Edward Island National Park's pristine beaches. Visit the Anne of Green Gables Museum to learn the craft of potato farming from a farmer, with a first-hand lesson on the island's leading agricultural industry. Return to Charlottetown with time to explore this fascinating city on your own. Accommodation: The Holman Grand Hotel Meals: Breakfast
Day 8. Prince Edward Island - Saint John, New Brunswick
Leave Prince Edward Island behind as you cross the Confederation Bridge. Travel along the shoreline to the amazing Hopewell Rocks.* A New Brunswick icon, these flowerpot-shaped rocks were carved by the Fundy tides and rise 4-stories high at low tide, only to disappear into tiny islands after the tide rolls back in. Continue to the city of Saint John where you'll enjoy a 2-night stay in the bustling waterfront area. Accommodation: Hilton Saint John Meals: Breakfast
Day 9. Saint John
Greet the awe-inspiring Fundy Trail early this morning. Stop along the way to take in an endless stretch of breathtaking vistas. Sample authentic Maritimes dulse (seaweed) and fiddleheads, accompanied by traditional fiddle music. At a world-famous restaurant near the Bay of Fundy's beach, savor a traditional Maritimes lobster feast as an expert teaches you how to crack and eat lobster like a local. On your way back, gaze out your window at St. Martin's covered bridges. Accommodation: Hilton Saint John Meals: Breakfast and Lunch
Day 10. Saint John - Halifax, Nova Scotia
Onboard a ferry for Nova Scotia, make a stop at the Grand-Pré National Historic Site. Uncover the complex history of the Acadian people, proud descendants of the indigenous populace of the region. Continue on to Halifax and enjoy time for yourself before a farewell dinner, toasting to the end of your Maritimes journey. Accommodation: Westin Nova Scotian Meals: Breakfast and Dinner
Day 11. Halifax - Tour Ends
Today you depart the Maritimes, taking home countless memories of this coastal wonderland. Meals: Breakfast